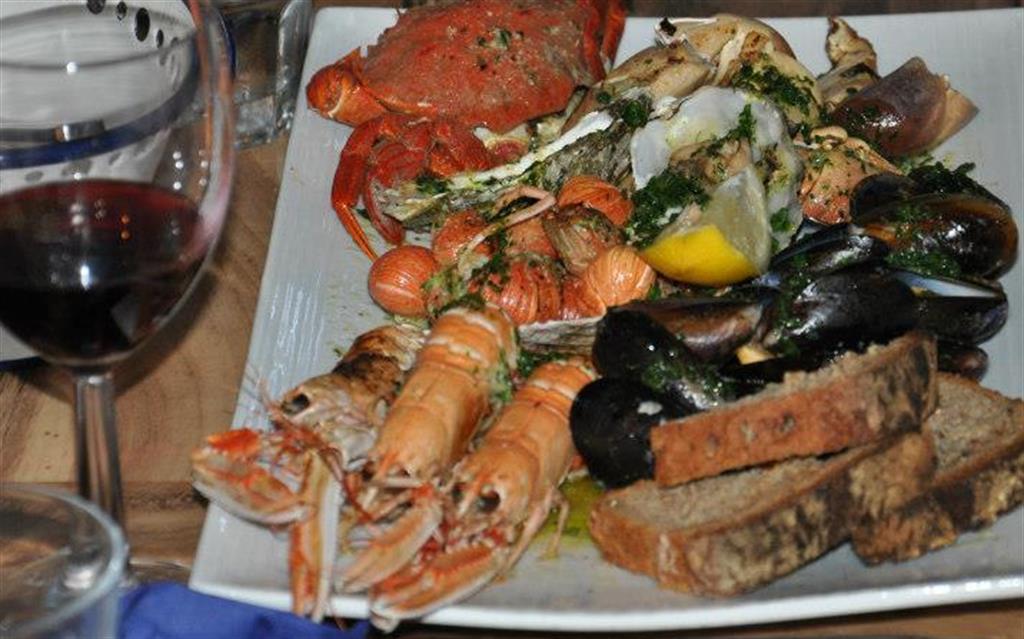 ULVA & BALLYGOWN
EATING OUT
RESTAURANTS AND PLACES TO EAT ON THE ISLE OF MULL

DERVAIG & CALGARY
CRAIGNURE
ROSS OF MULL
SALEN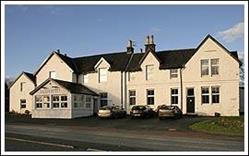 SALEN HOTEL

We have wonderful views of the Sound of Mull from our dining room & bar, serving bar meals & dinners using local lamb, vegetables & fresh fish, when available.
Warm friendly service from our family run hotel


Salen Hotel
Tel 01680 300324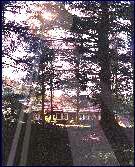 GLENFORSA HOTEL

The mountain and sea blend together to give fantastic, panoramic views from the Hotel which is in an elevated position on the shoreline, frequented by Sea Eagles, Seals and Otters.

Bar meals available at

Glenforsa Hotel
Salen by Aros
Tel: 01680 300377


THE COFFEE POT

Situated on the ground floor of the main house The Coffee Pot is a cafe open for teas, coffees, home baking and snacks during the day. Part of the main house, it has all the same advantages of a central location making it an ideal place to stop if touring around the island.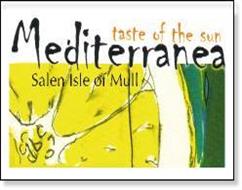 MEDITERRANEA

We serve Italian cuisine with the best ingredients that are available locally using Mull or Scottish seasonal produce and good Wine.

Situated centrally on Mull in the village
of Salen
we are open April - October from 5.30pm.

To Book, Tel: 01680 300200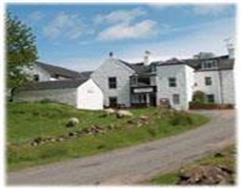 THE BELLACHROY

We offer good quality home-cooked food including local seafood


The Bellachroy
Dervaig
Tel: 01688 400314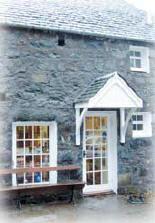 THE OLD BYRE

We serve delicious cakes, teas & coffees as well as light lunches - the specialities being 'Crofters Soup' and Clootie Dumpling served hot with cream!

The Old Byre Heritage Centre
Dervaig, Isle of Mull
Tel: (01688) 400229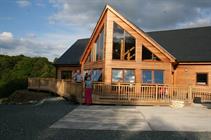 AM BIRLINN

The family friendly restaurant in Penmore, near Dervaig on the Isle of Mull.

Since opening in 2009, this purpose built venue has built a reputation as one of the best on the island. With the emphasis on food miles, we serve the freshest locally produced fare in a warm relaxed atmosphere. Our friendly staff will bring superbly prepared and presented dishes to satisfy the palate, accompanied by a good selection of wines, beers or spirits.

Courtesy transport may be arranged.

Am Birlinn Restaurant
Penmore
Dervaig
Isle Of Mull
PA75 6QS

Call us: 01688 400619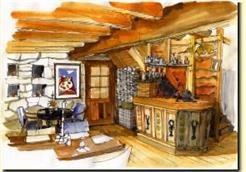 THE CARTHOUSE GALLERY & TEAROOM

Situated just up the hill from Calgary Beach, come & enjoy our light lunches, teas & delicious home-baking available either inside in The Gallery or outside in our picturesque courtyard. A good source of local art-work. Home of The Calgary Chair Company and Calgary Art in Nature sculpture walk.


Calgary
Tel: 01688 400256.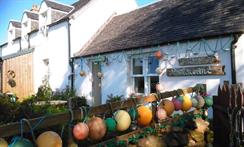 BALLYGOWN RESTAURANT

Menus generally change daily. There are about 3 starters, 3 mains and 3 puddings - generally a vegetarian, a fish and a meat option is available. We are happy to cater for vegans and gluten-free diets etc but need some notice.

Booking is advisable as there are only four tables.
To book, please phone 01688500113/text 07748046289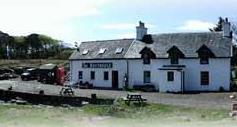 THE BOATHOUSE

We specialise in Isle of Ulva seafood: scallops, creel-hauled prawns & our speciality dish - Ulva Oysters with Guinness. Also seasonal soups & home baking. Dine inside or outside. Last ferry 5.00pm.

The Boathouse Tearoom
Tel: 01688 500241 (Boathouse) or 01688 500226 (Ferry)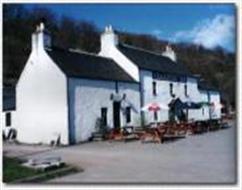 CRAIGNURE INN

We specialise in Isle of Ulva seafood: scallops, creel-hauled prawns & our speciality dish - Ulva Oysters with Guinness. Also seasonal soups & home baking. Dine inside or outside. Last ferry 5.00pm.

The Boathouse Tearoom
Tel: 01688 500241 (Boathouse) or 01688 500226 (Ferry)


DUART CASTLE

Traditional teas in the converted old byre, adjacent to the home of the 'Clan MacLean'. All cakes & scones are home-baked on the premises. Hot home-made soup served at lunch. Speciality teas & coffees.

Duart Castle Tearoom
By Craignure. Tel: 01680 812309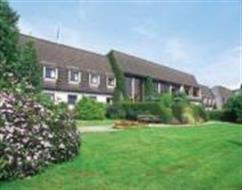 ISLE OF MULL HOTEL

Isle of Mull Hotel
Craignure Tel: 0870 950 6267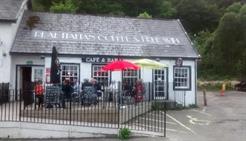 Macgregor's Roadhouse Cafe & Restaurant

Cafe & Restaurant situated near the ferry terminal in Craignure.


Tel: 01680 812471
Fax: 01680 812306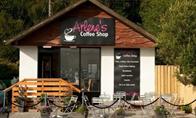 ARLENE'S COFFEE SHOP

Teas, Coffees, Hot Chocolate, Fresh Home Baking,
Breakfasts, Light Lunches, Snacks

Arlene's Coffee Shop,Craignure,Isle Of Mull,
Argyll And Bute, PA65 6AY,

Telephone: 01680812238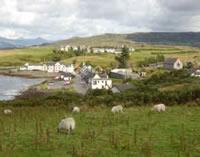 ARGYLL ARMS HOTEL

Welcome to our friendly home cooking style restaurant with great sea views.
Our most popular tables overlook Bunessan Bay so you can watch the spectacular sunsets while you dine from the sun lounge, main bar, or patio tables.

Argyll Arms Restaurant
Tel: 01681 700240


NINTH WAVE RESTAURANT

Ninth Wave Restaurant is dedicated to lovers of great food, comfortable surroundings, and good wine.The menu changes daily to allow us to serve fresh ingredients sourced from local fisherman's catches and crofter's bounty. Lobster, crab and langoustine, hand-dived scallops and fish are often caught only hours before appearing on your dinner plate.


Ninth Wave Restaurant
Fionnphort. Tel: 01681 700757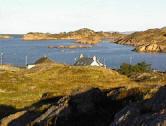 THE KEEL ROW

Enjoy the friendly atmosphere of a traditional highland pub, with great home-cooked food made with the very best local produce, specialising in local seafood. Choose a meal in our restaurant or a pint by the fire, join in the 'craic' at the bar. Whatever you decide you can relax and experience life in a west highland pub.

The Keel Row
Fionnphort. Tel: 01681 700458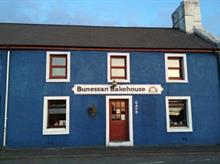 BUNESSAN BAKEHOUSE

Friendly, neighbourhood cafe bistro serving home baking, light lunches and dinners. We use fresh, locally sourced ingredients in all our dishes.

Tel: 01681 700454
ISLE OF IONA

IONA HERITAGE CENTRE TEAROOM

Located in the converted Old Manse next to the Parish Church, the Tea Room offers traditional home made soup, filled rolls & home baking, using local produce whenever possible. The setting is relaxed & friendly, with the opportunity to eat in the attractive walled garden, a stone's throw from the world renowned Iona Abbey.

Iona Heritage Centre Tearoom
Tel: 01681 700576

ARGYLL HOTEL

Specialising in organic, free range and locally sourced foods, the Argyll Hotel offers the best of culinary treats Changing daily Specials, and a menu that caters for the vegan through to the rampant carnivore!
Booking advised.

Argyll Hotel
Tel:01681 700334 Fax:01681 700510


MARTYRS BAY RESTAURANT & BAR

Café, restaurant and bar ideally situated at the pier on Iona.

Our extensive bistro/bar Local seafood is our speciality


Martyrs Bay Restaurant & Bar
Tel: 01681 700382 Fax: 01681 700382


St COLUMBA HOTEL

The St. Columba Hotel has offered a warm welcome to visitors for more than one hundred years. Comfortable sun lounges offer spectacular views over the Sound of Iona and north to The Abbey. Our kitchens use our own gardens' produce. Vegetarian choices & daily home baking are always available.

Tel: 01681 700304